Grid-Connected Power Inverters 10-20kw
String inverters without transformer
Features:
- Reactive Power Control with power factor from 0.9 lagging to 0.9 leading
- German BDEW medium voltage guideline compliant
- Max. efficiency at 98%
- Wide DC input voltage range with max. 1000V
- Double MPP trackers for different installation inclinations
- Embedded DC switch
- Weather-proof design (IP65) for harshest working environment
- Easy-setting multilingual LCD display panel
- Film capacitor increases system reliability
- Water-proof direct plug-in terminals
- Enel-GUIDA, AS4777, G83/1, G59/2, TUV, CE certification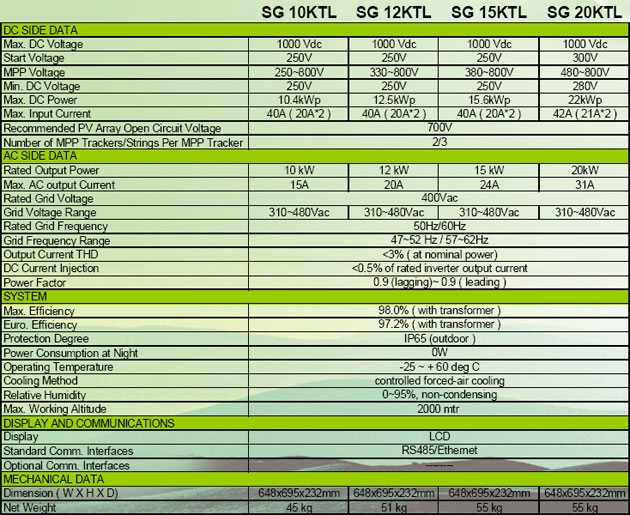 Disclaimer:
Due to our policy of continuous product development, we reserve the right to introduce changes and features to our products without prior notice. Models and versions may vary according to market.